Thank you for downloading TagSpaces!
In addition, you can download the SHA256 signatures to check the integrity of the downloaded package.
After downloading, simply double-click on tagspaces-win-x64-4.x.x.exe to start the installation wizard.
In some cases Windows Defender will show the following warning window: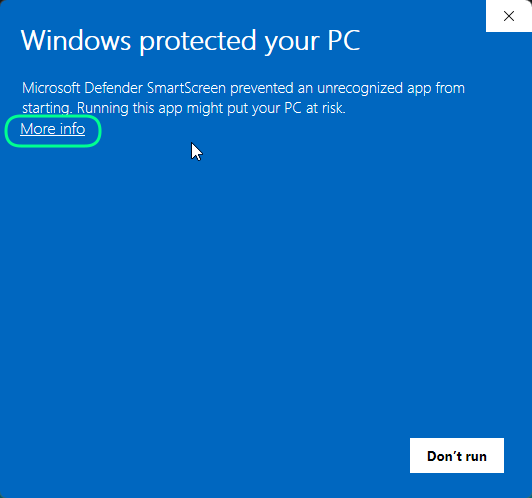 If you have downloaded the app from a thrustworty source, you can click on the More info link and then confirm the installation by clicking on the Run anyway button, which will appear in bottom right area of this window.
info
Windows Defender is sometimes showing this message by software packages which are not distributed through the Windows App Store or haven't reached a certain amount of installations.
Getting Started
If you are a first-time user, you might be interested to read our documentation, which should guide you in case you would like some instructions.
Support TagSpaces