In order to display files and folder which are tagged with geo location tag, the perspective mapique should be opened.
Here are some ideas for which this perspective can be used.
Saving favorite places
Planning trips and places to visit
Showing pictures taken on trips
Place any file and document on a map
Add private annotations to a map
The following screenshot shows a geo-tagged image on a topological map, with opened file properties panel. In this panel the use can add additional or change the file description for this image.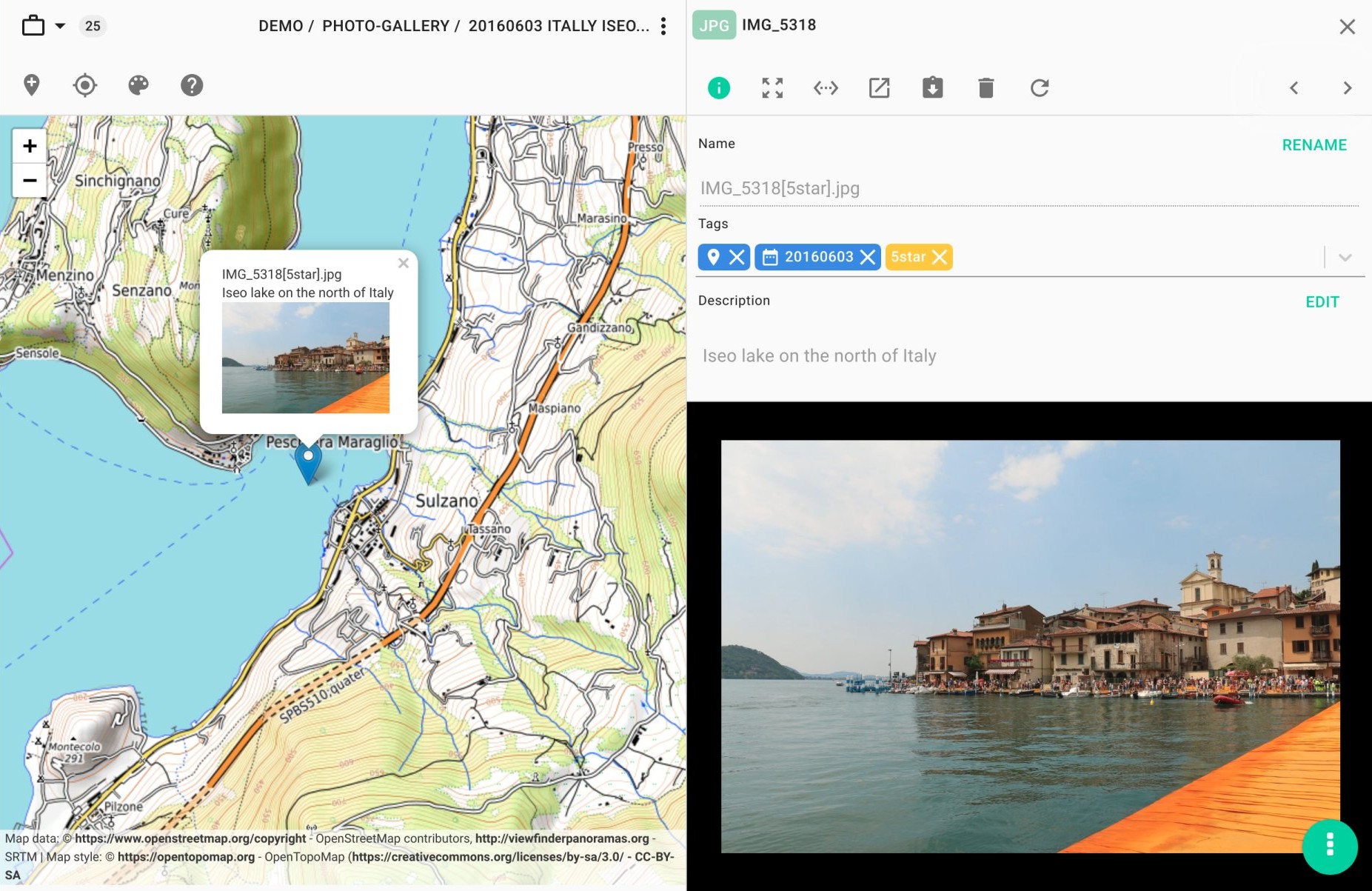 In the following section you can try a read-only demo of TagSpaces demonstrating the previously mentioned geo tagging capabilities.
This demo is based on TagSpaces Enterprise edition. Data and application are hosted on AWS using the services CloudFront and S3