Solution for common use cases
TagSpaces helps individuals and teams of all sizes stay organized, productive and innovative. Our customers come in many different shapes and sizes from software companies to digital agencies to law firms. What they all have in common is that they hate repeating themselves, they value good documentation, and they're building or using tech to grow their teams. Though we do support individuals and occasionally larger teams, we've found a sweet spot with teams 5-20 people in size.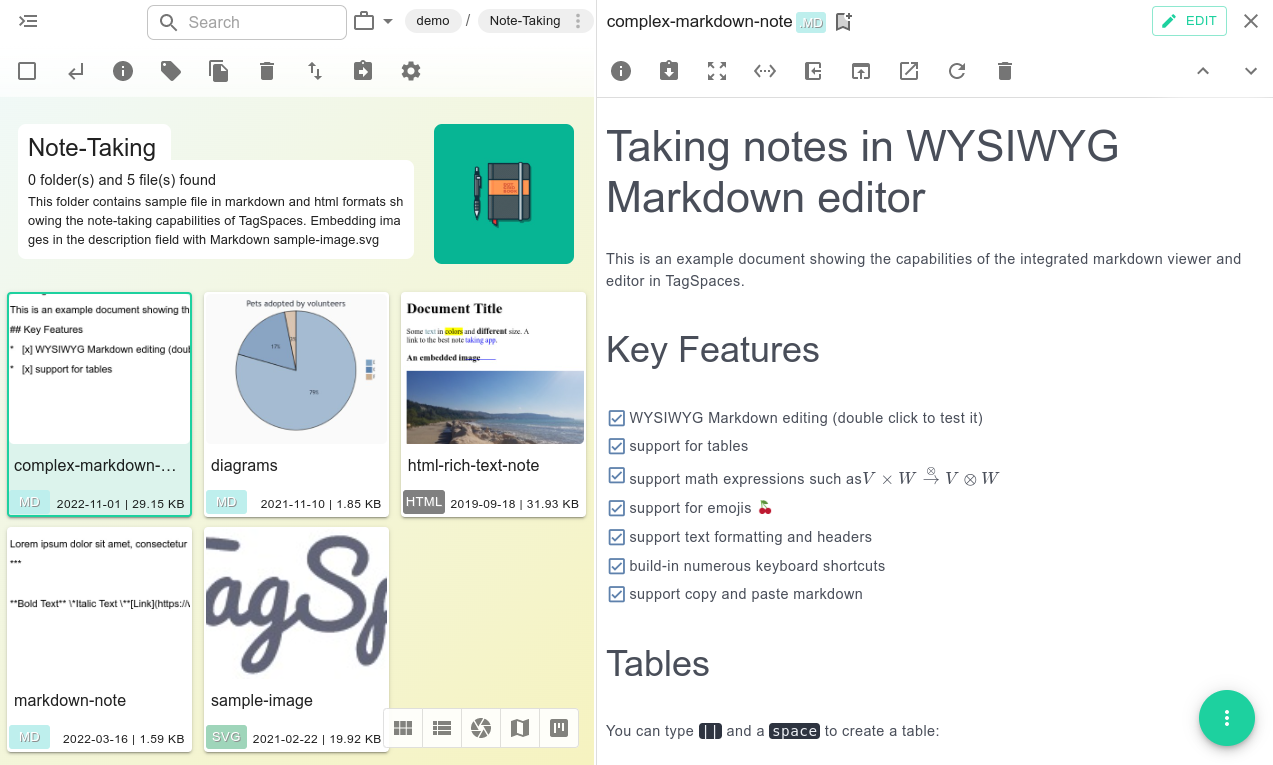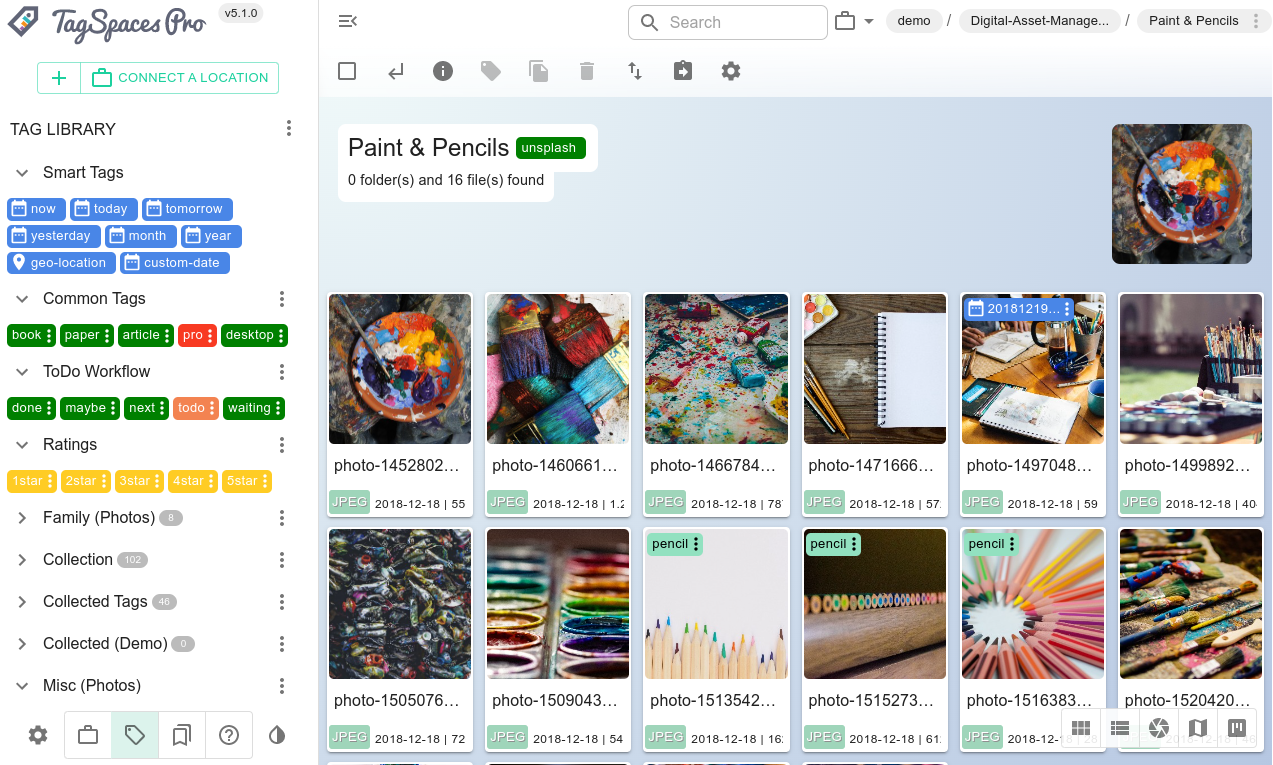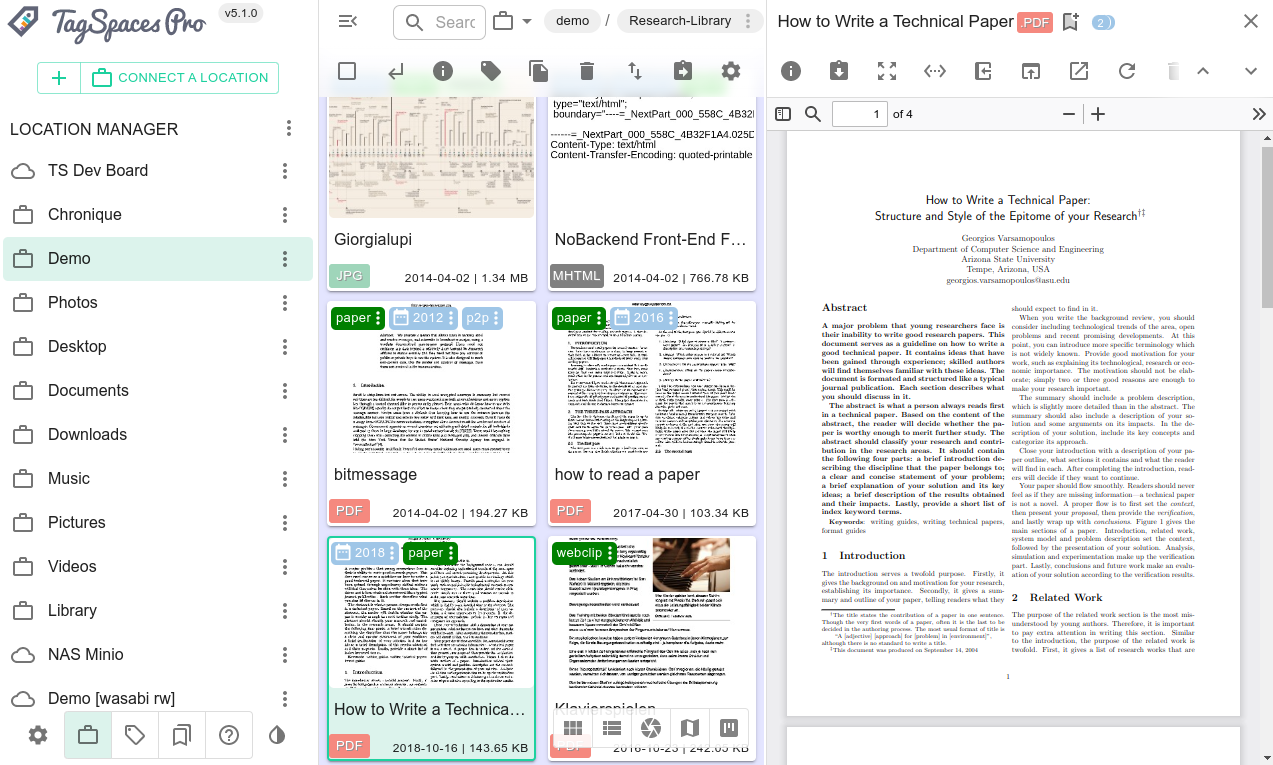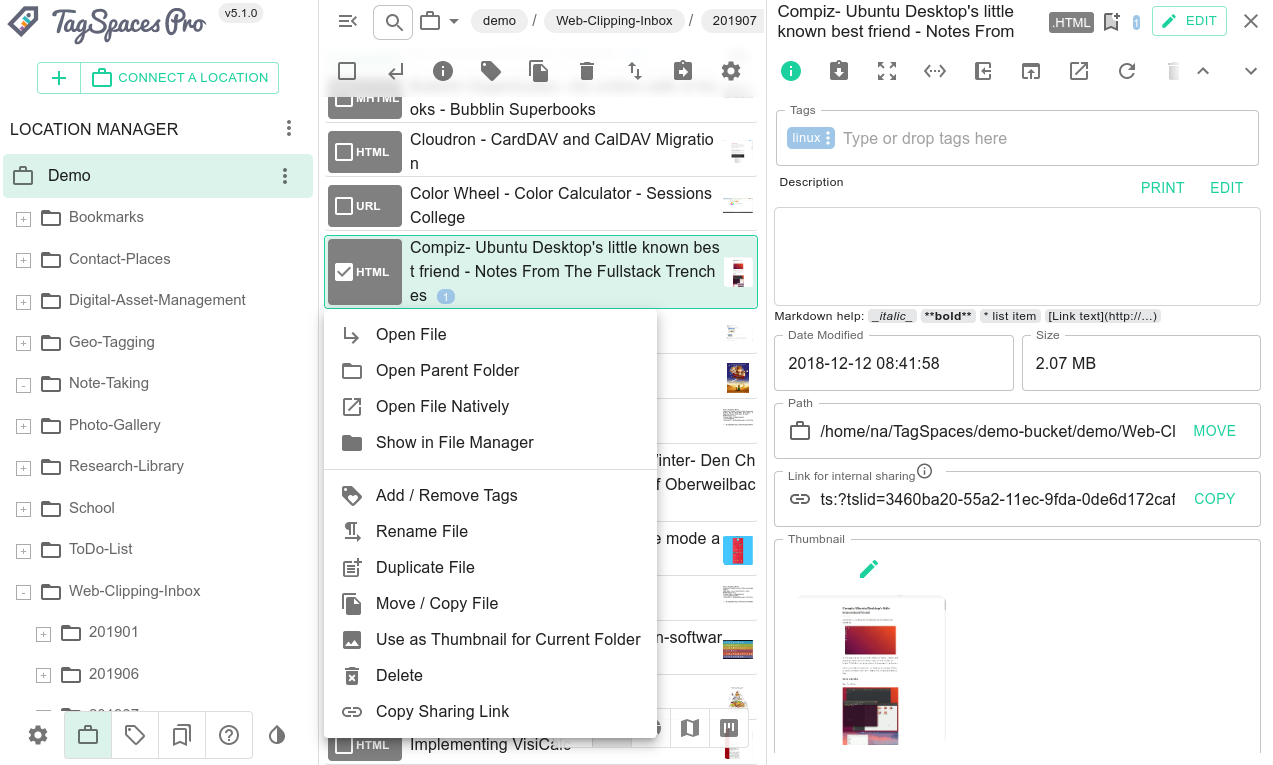 Here are some possible use cases for which TagSpaces can be used:
Note-taking - The app has a built-in editor for notes in HTML, Markdown and plain text formats, this allows using it as application for note-taking.
Digital asset management - TagSpaces is ideal for organizing and browsing digital media assets such as photos, images, videos and audio samples. It can be used also as a simple music and video player. With the build EPUB and PDF viewer it can be used as an eBook organizer.
Bookmark management - In combination with the Web Clipper browser extensions, TagSpaces could be used as a fully fledged bookmark manager.
Geo tagging - In TagSpaces PRO the user can tag every files and folder with geo locations. The Pro and Enterprise versions have a special perspective for showing the geo-tagged entries on a map.
File management - The app can be used as a simple file manager, allowing you to create, copy, rename and delete file and folders
S3 file managment - The app can be aslo used as a file manager for S3 object storage, like offered from from AWS, Wasabi or for self-hosting with Minio.
Organize your ebooks and papers - As a researcher you have to deal with a lot of digital documents. Thanks to the tagging support and the built-in PDF and eBook readers, you can organize your digital documents with an ease.