Extensions
The concept of extensions was implemented almost from the beginning of the project. The extensions created over the years are extracted from the TagSpaces core and published in a separate repository on GitHub. Allmost all of them are licensed under the permissive MIT license, so feel free to fork, extend and improve them. TagSpaces supports three types of extension: perspectives, file viewers and file editors.
Perspectives​
The perspective extensions offer alternative view on the files in a given folder. Depending on the purpose of the folder you can set a different perspective which will be opened by default by navigating to this folder. Depending on you current use case you can also easily switch between the perspective using the perspective switch in bottom right area of the app. If you what to tag and organize you photos maybe the Grid perspective will be your choice, if you want to present your photos to an audience the Gallery perspective could be your choice.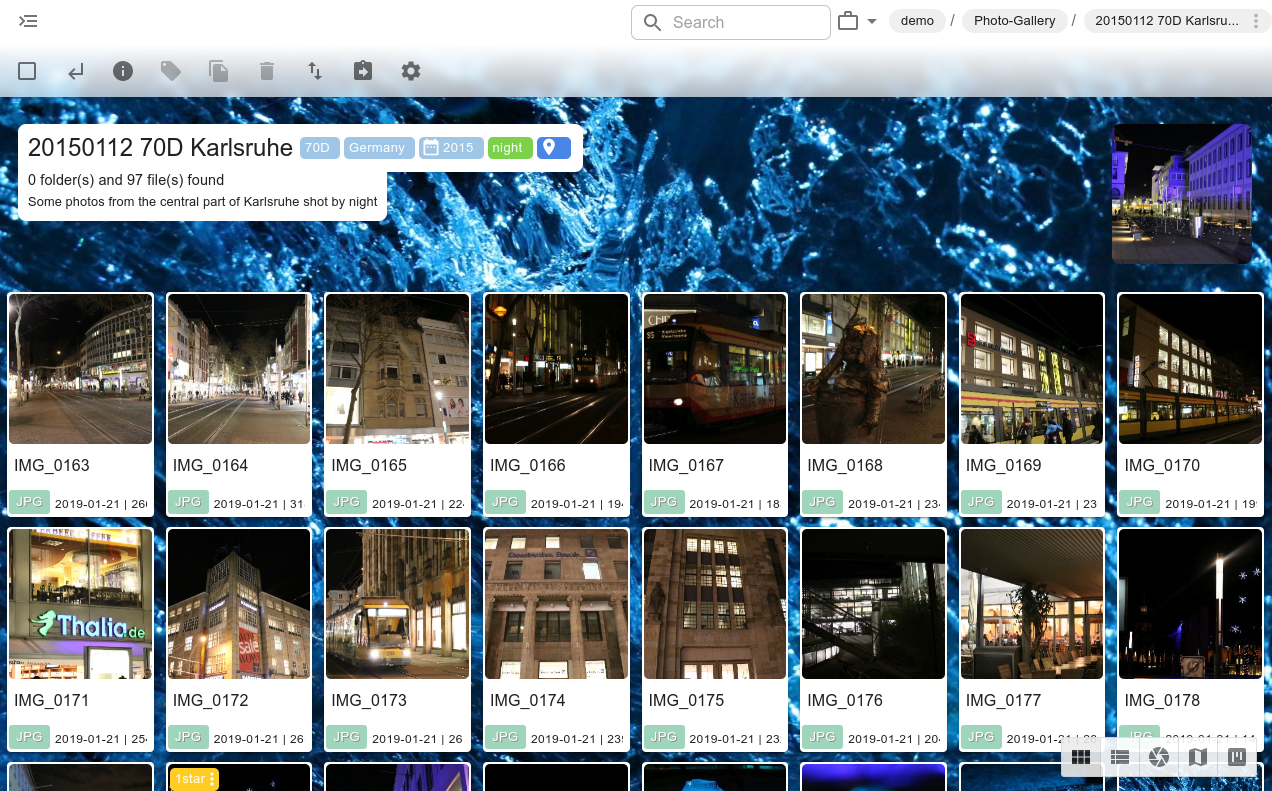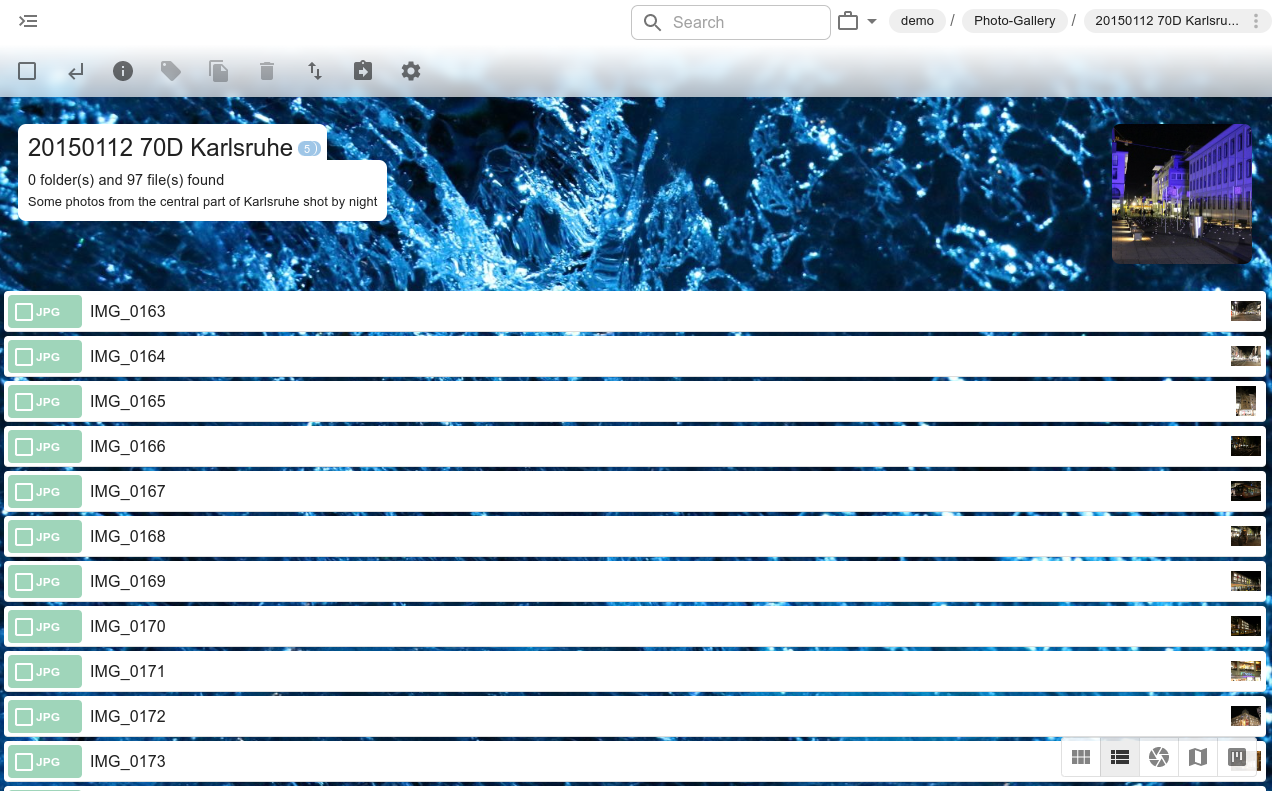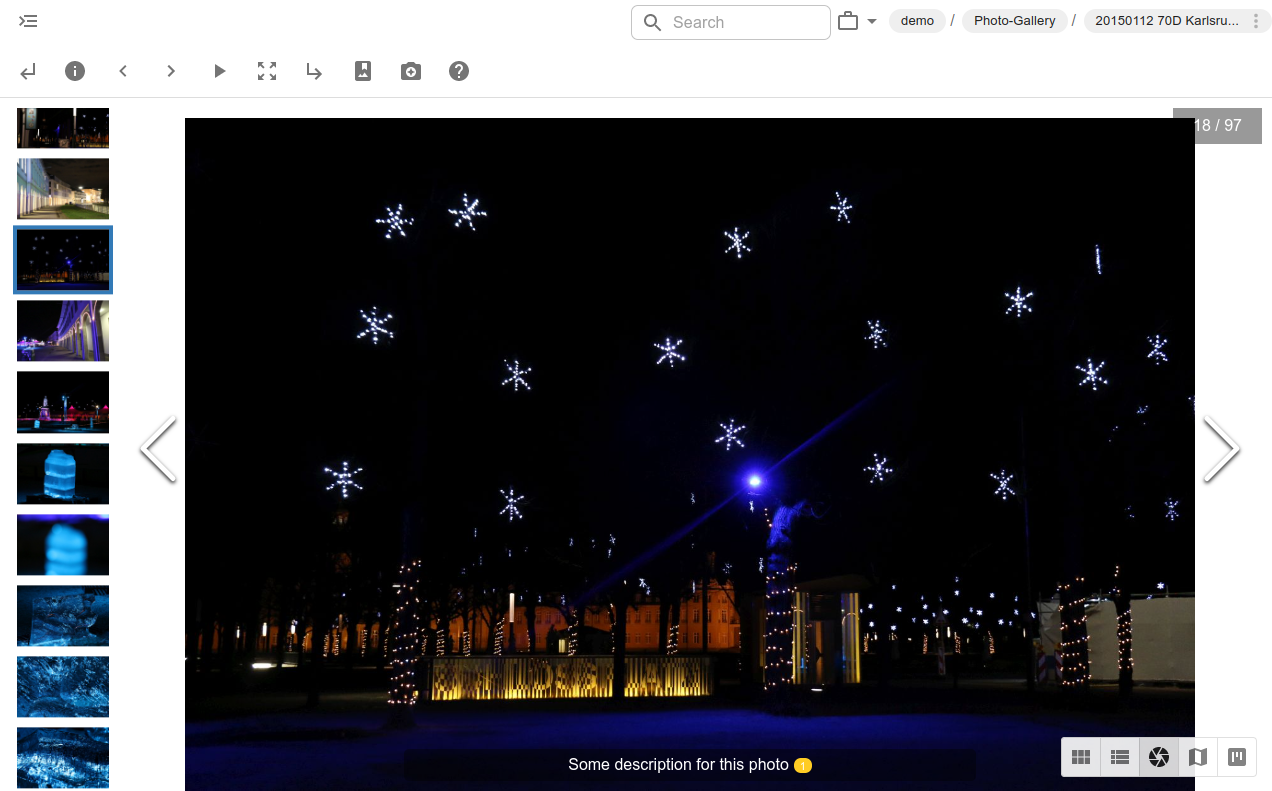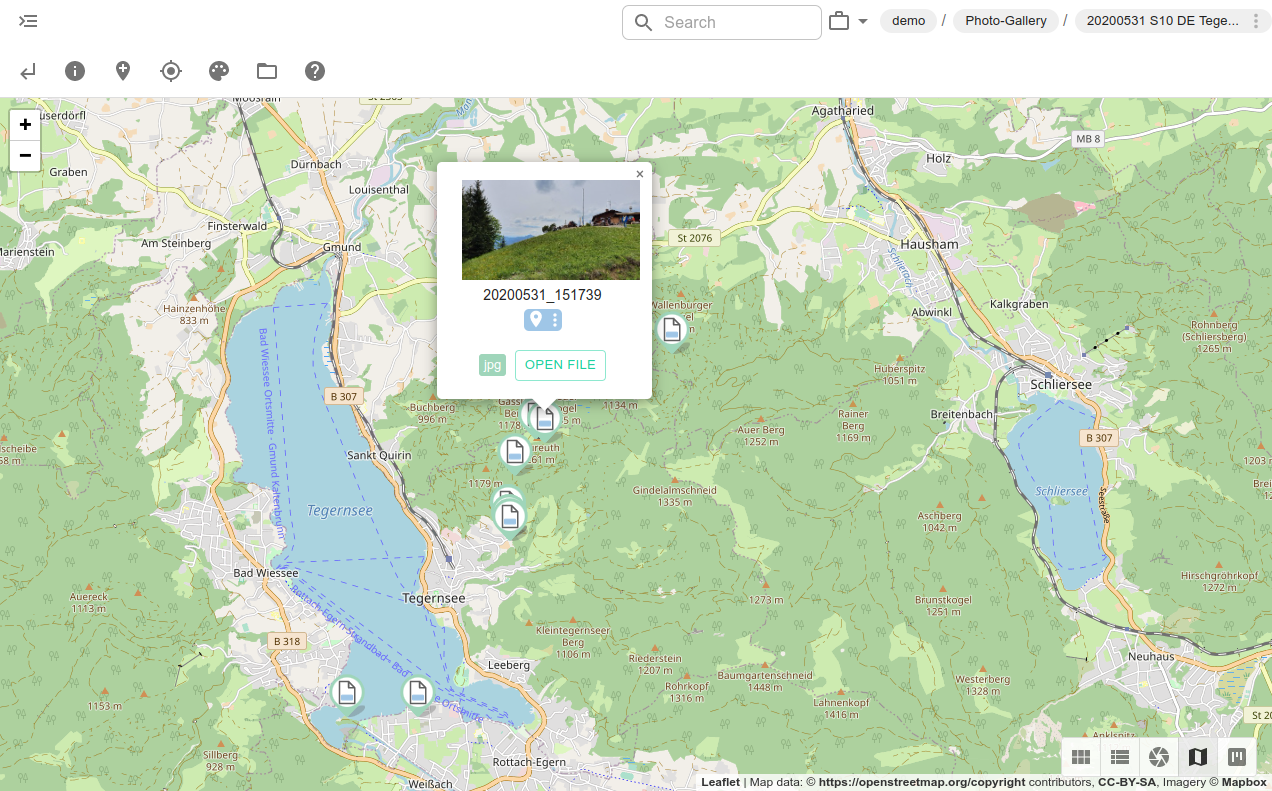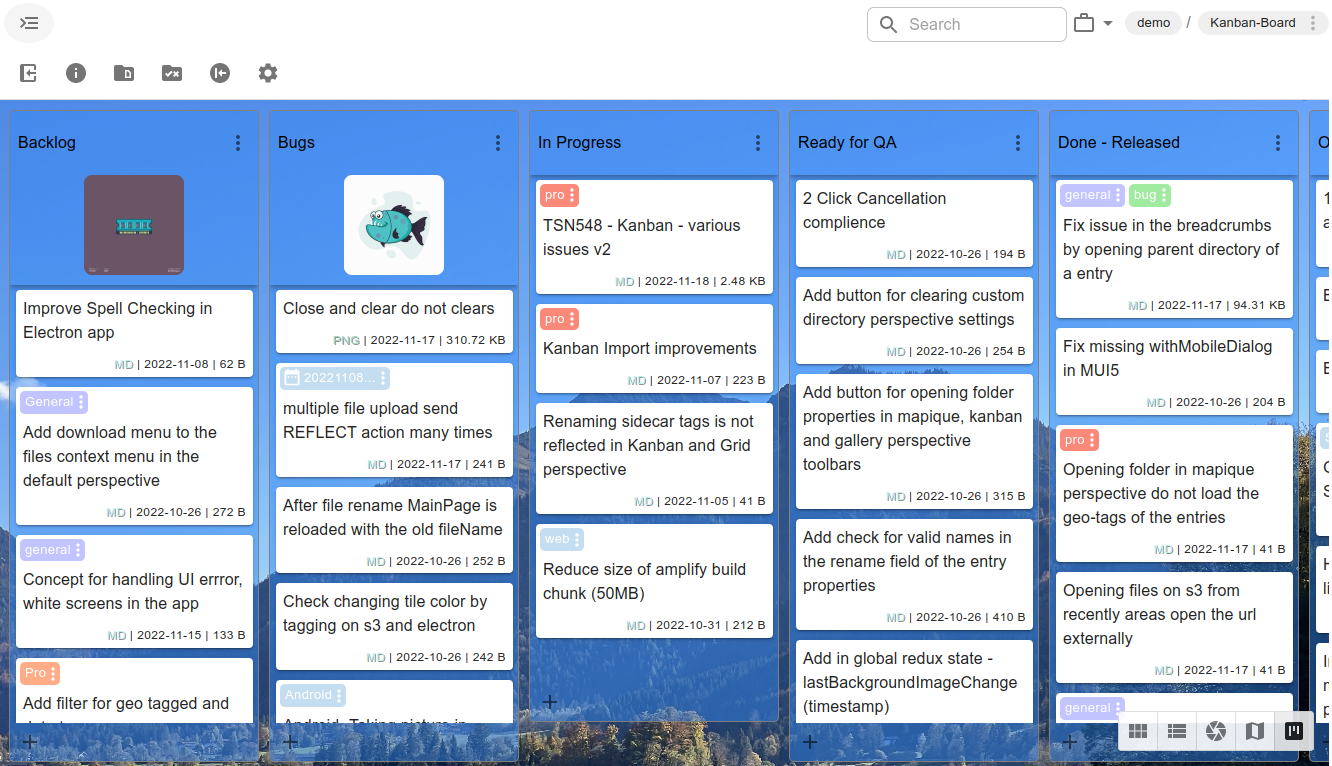 TagSpaces integrates currently the following perspectives:
File Viewers​
The viewer extensions are used for opening of different kind of file types, varying from pictures and office documents to music and video formats. A full list of the supported file types can be found in the documentation.
File Editors​
As the name says with this group of extensions you can edit the content of some file types directly in TagSpaces.