Managing Bookmarks
TagSpaces has a built-in viewer for `.url`, `.website` and `.desktop` files. These file types are used by various operating system for saving bookmarks to web sites. This feature enables you to use TagSpaces as a platform independent bookmark manager. For example `.url` files can be created on Windows by dragging and dropping a website from your browser to your desktop. `.desktop` files are the alternative to the `.url` files in Ubuntu.
Alternatively you can use the
TagSpaces browser extensions
for Chrome and Firefox to create bookmarks in the supported format. In addition to saving the url and the data when the bookmark is created, both browser extensions are taking a screenshot of the current visible part of the web page. This screenshot is used later for creating the thumbnail of the bookmark in TagSpaces.
Start now with TagSpaces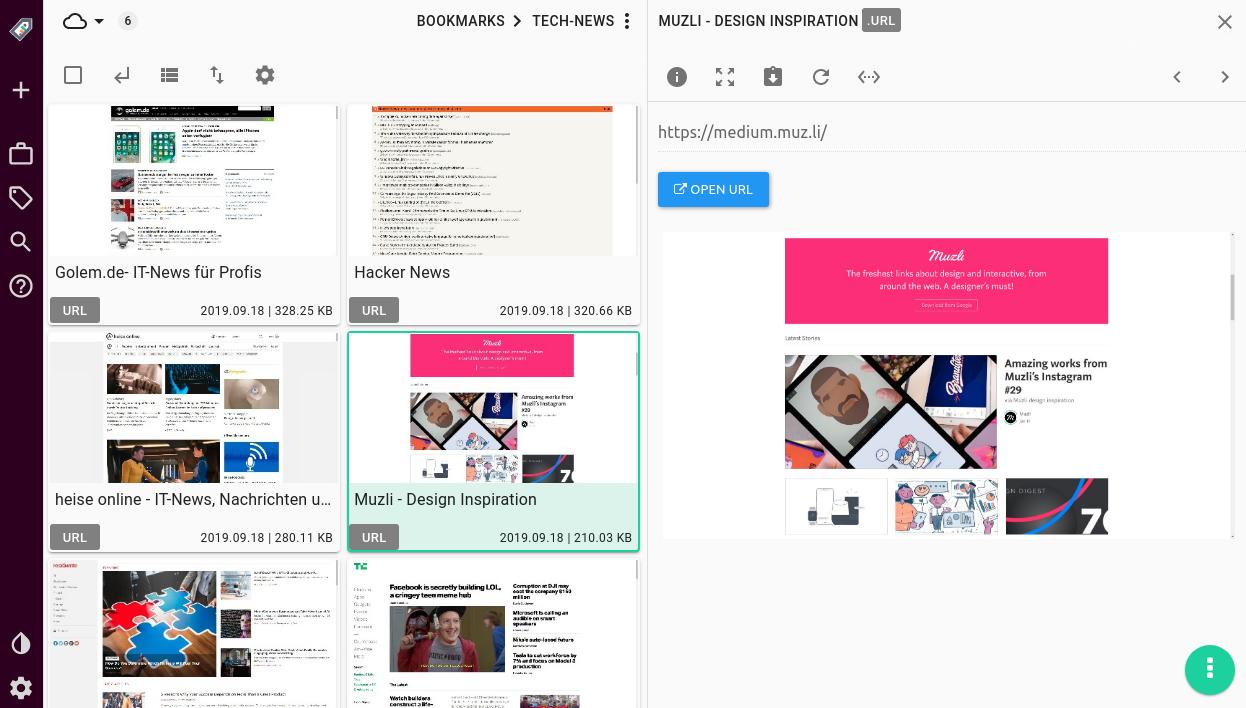 Live Demo
Bellow is a
read-only
demo of TagSpaces, where tagging and file operations are disabled. The demo can be opened
in a separate tab
, for an experience in full width of the browser.