Thank you for downloading TagSpaces!
You can download in addition SHA256 signatures to check the integrity of the downloaded package.
After downloading, just double-click on tagspaces-mac-4.x.x.dmg and move TagSpaces.app to your Applications folder, as shown in the next screenshot.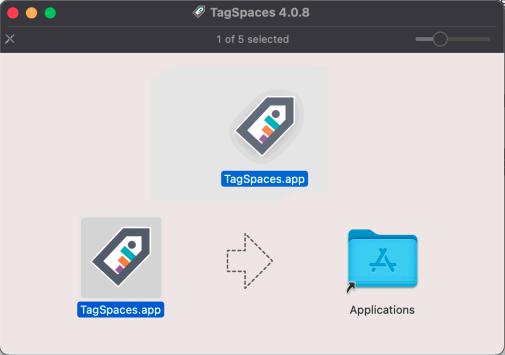 note
In many cases macOS does not allow TagSpaces to be executed with a double click. To work around this, right-click the TagSpaces.app folder and choose Open, then click Open on the dialog that appears. You have to do this just the first time.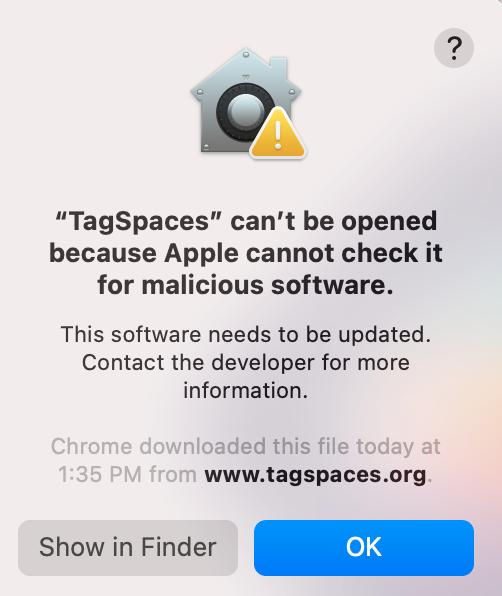 Getting Started
If you are a first-time user, you might be interested to read our documentation, which should guide you in case you would like some instructions.
Support TagSpaces