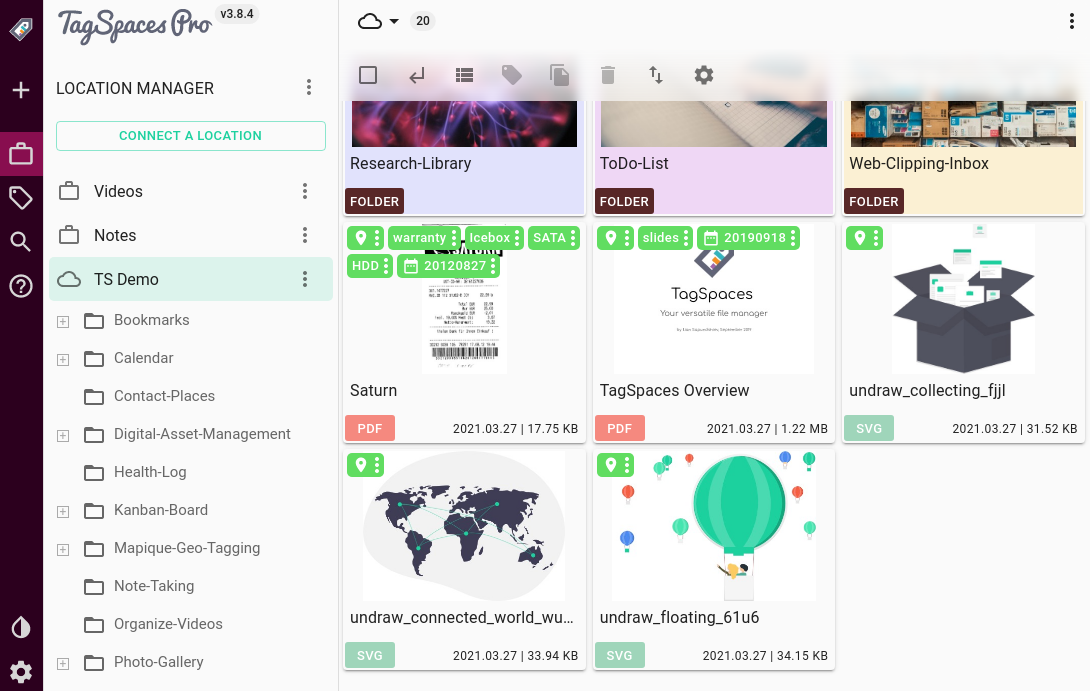 TagSpaces has seen some new releases in the past months, bringing enhancements and upgrades, and many new features. With our latest release, v3.9 becoming available, it's time we went through some of what came before in versions v3.7 and v3.8, respectively.
User Interface and UX features and improvements​
Version 3.7 has seen some improvements in the UI/UX front. The already extensive and advanced tagging functionality, a key feature of the software, was improved in some small ways. Similarly to other tag groups, the now read-only SmartTag group can now be collapsed in the sidebar. Since TagSpaces can extract macOS tags, an explanation is now provided for Mac users on how the tag extraction works in TagSpaces.