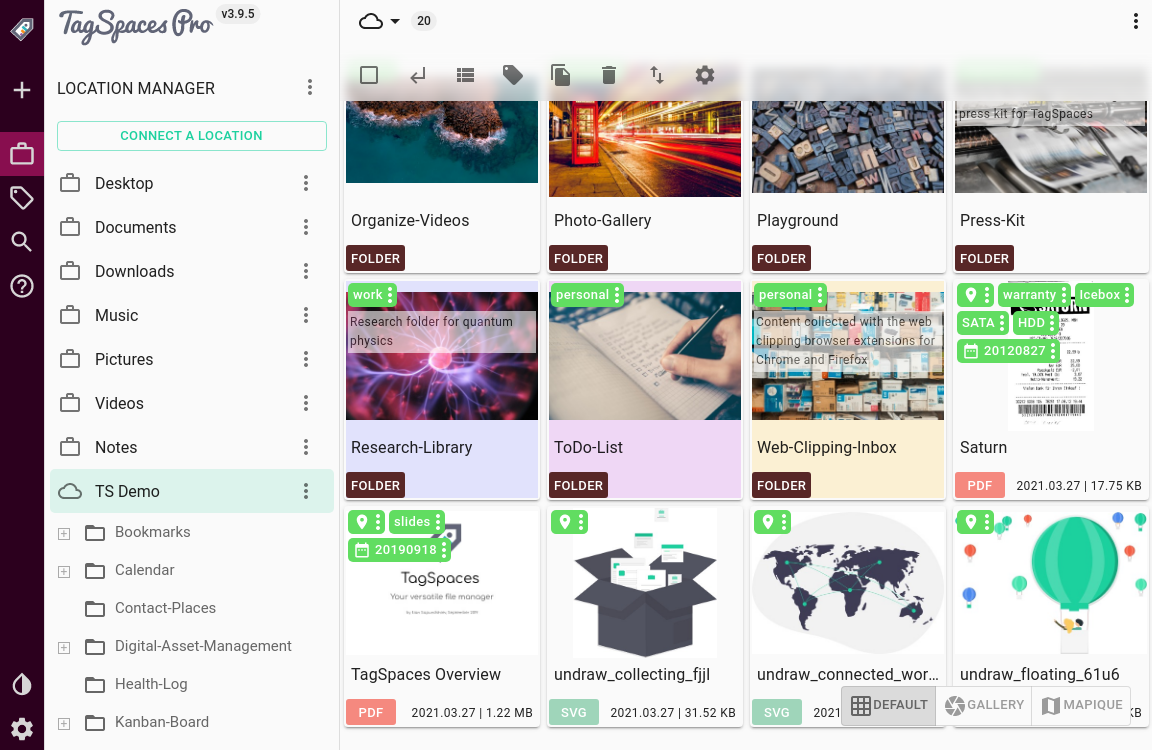 TagSpaces v3.9.5, our most advanced version yet, is now available, building upon and further improving the change introduced in previous releases.
User Interface and UX features and improvements​
Version 3.9.5. has seen its share of UI and UX improvements.
Menus have seen some important additions and changes. The option to "open parent folders internally" was added to the File menu, this is most useful for file and folder entries in search results. When in the Default or KanBan perspective, a right-click on an empty area will bring up the directory menu, and the locations context menu gained a "Close all locations" entry.